Aaron's Crazy Thinking Putty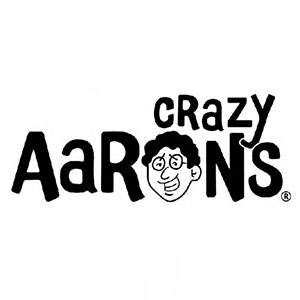 Aaron's Crazy Thinking Putty is coole putty, je kan er alles mee doen! Rek de putty uit! Stuiter en kneed er mee! Gegarandeerd uren van speelplezier met demonische putty's van Aaron. Er zijn maar liefst 30 spannende kleuren van de putty, de putty droogt nooit uit, is geurloos en laat geen vettig gevoel aan handen of afdrukken achter. Bovendien zijn de putty's niet giftig en helemaal veilig voor kids vanaf 3 jaar. Je kan de putty in de Wijs West Webshop bestellen of bij ons in de winkel in Amsterdam.
In de Wijs West Webshop vind je toffe cadeau's voor alle kinderen. Zo ook Aaron's Crazy Thinking Putty!
Het leukste kinderspeelgoed shoppen voor jouw kids kan bij Wijs West! Online winkelen of in onze shop in Amsterdam! Als je een kado uit de webwinkel ingepakt wilt ontvangen laat het ons weten in de bestelnotities.